Stay up-to-date with the latest news at VERMES Microdispensing, our newest developments and invitations to international events
VERMES Microdispensing forms subsidiary in Vietnam, a country with rapidly growing importance in the value chain of the electronics industry
Munich, Germany – February 28th, 2023 – VERMES Microdispensing today announced that it has formed a new subsidiary, VERMES Microdispensing Vietnam Co., Ltd, located in Bac Ninh, marking the company's entry into the industrial hub of Northern Vietnam.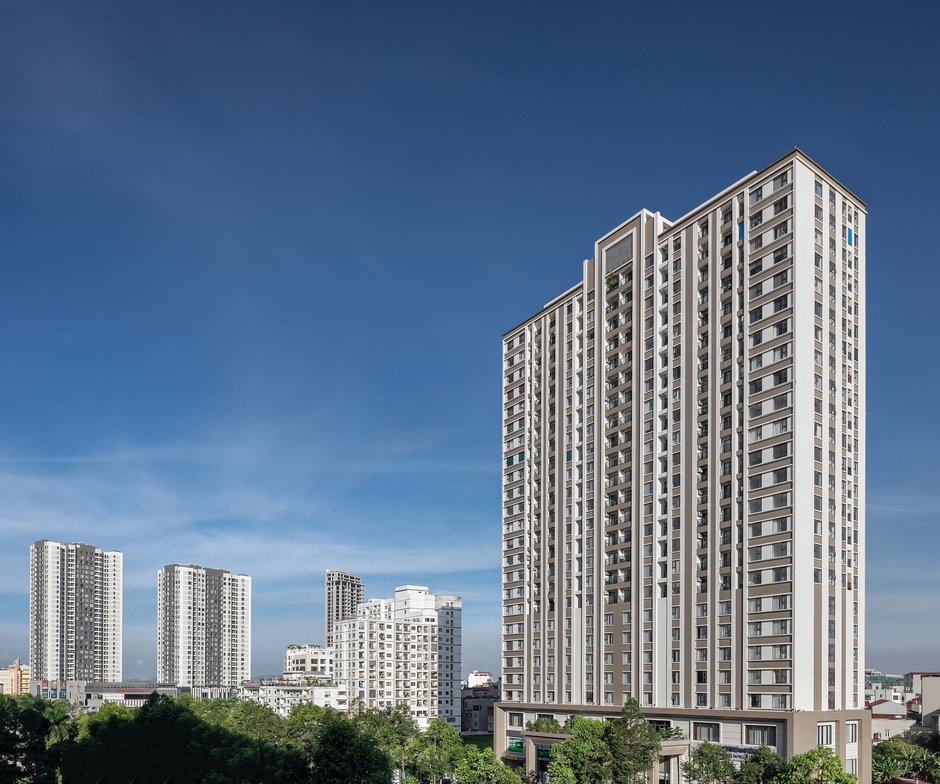 The area is home to several industrial parks with numerous manufacturers from the electronics, semiconductor, telecommunications, automotive and other industries.
The aim is to be closer to VERMES Microdispensing's customers in Vietnam and to support them with a local site and fast service and support. The establishment of the subsidiary in Vietnam completes VERMES Microdispensing's branch strategy in the ASEAN region.
The decision to expand into Vietnam was taken in view of the country's growing importance in the electronics value chain.
It meanwhile hosts an increasing number of high-tech electronics manufacturing and assembly facilities of major international companies.
VERMES Microdispensing CEO, Juergen Staedtler says in a statement: "The company looks forward to contributing to the high-tech development in Vietnam and we are pleased to expand our presence in Southeast Asia.
"Several of our international customers have established subsidiaries here. Over the years, Vietnam has been increasingly popular by foreign investors as a production destination for the electronics industry due to its good investment climate," Juergen Staedtler continues.
"In recent years technology giants established multi-billion dollar manufacturing, assembly plants and testing facilities here," adds Phan Huu Trung, newly appointed managing director of VERMES Microdispensing Vietnam Co., Ltd,.
"One advantage of Vietnam is its pool of young engineering talent, as a high percentage of Vietnamese graduates are majoring in science and engineering," remarks Phan Huu Trung.
CEO Juergen Staedtler reflects, "Our company will be based in the North Key Economic Zone in Bắc Ninh and we aim to be the microdispensing system supplier of choice for businesses in Asia, the US and Europe."
About VERMES Microdispensing
Headquartered in Germany, VERMES Microdispensing revolutionized microdispensing technology with the introduction of its contact free piezo-based MDS 3000 series in 2001.
Today, the company is a world leader in the design and manufacture of innovative microdispensing concepts and systems for adhesives, silicones, greases, solder pastes, silver pastes, solvents and other fluids.
The high precision MDS 1000 Series and MDS 3000 Series valves of VERMES Microdispensing support modern manufacturing processes across the globe, e.g. for MEMS components, semiconductor, displays (LCD, OLED, micro-LED), smart mobile devices, automotive, SMT, RFID tags, pharmacology, and many other electronic devices.
Our systems enable our customers to achieve contact free dispensing of highly viscous media droplets in the micro and nano and sub-nano liter range at theoretical frequencies of more than 3000 Hz - a rate that is unique in our industry.
VERMES Microdispensing employees are dedicated to providing the best technologies and services to its customers around the world with the ultimate aim of contributing to increased throughput, improved quality and lower production costs.
More information about VERMES Microdispensing can be found at www.vermes.com.
VERMES Microdispensing is a trademark of VERMES Microdispensing GmbH in Germany and other countries. Other names and brands may be claimed as the property of others.
Press Contact
Birgitt Harrow
VERMES Microdispensing GmbH
Rudolf-Diesel-Ring 2
83607 Holzkirchen
Germany
Phone:+49 (0) 80 24-6-44-335
Fax: +49 (0) 80 24-6-44-19
pr@vermes.com
www.vermes.com
Office Contact
Phan Huu Trung
VERMES Microdispensing Vietnam Co., Ltd
45 Ho Xuan Huong St
Thanh An Area
Vu Ninh Ward Bac Ninh City
Bac Ninh Province
Viet Nam
Phone: +84 (0) 222-6271-023
www.vermes.com/vi