Stay up-to-date with the latest news at VERMES Microdispensing, our newest developments and invitations to international events
VERMES Microdispensing creates new business unit -
Solid Oxide Cell (SOC) Technology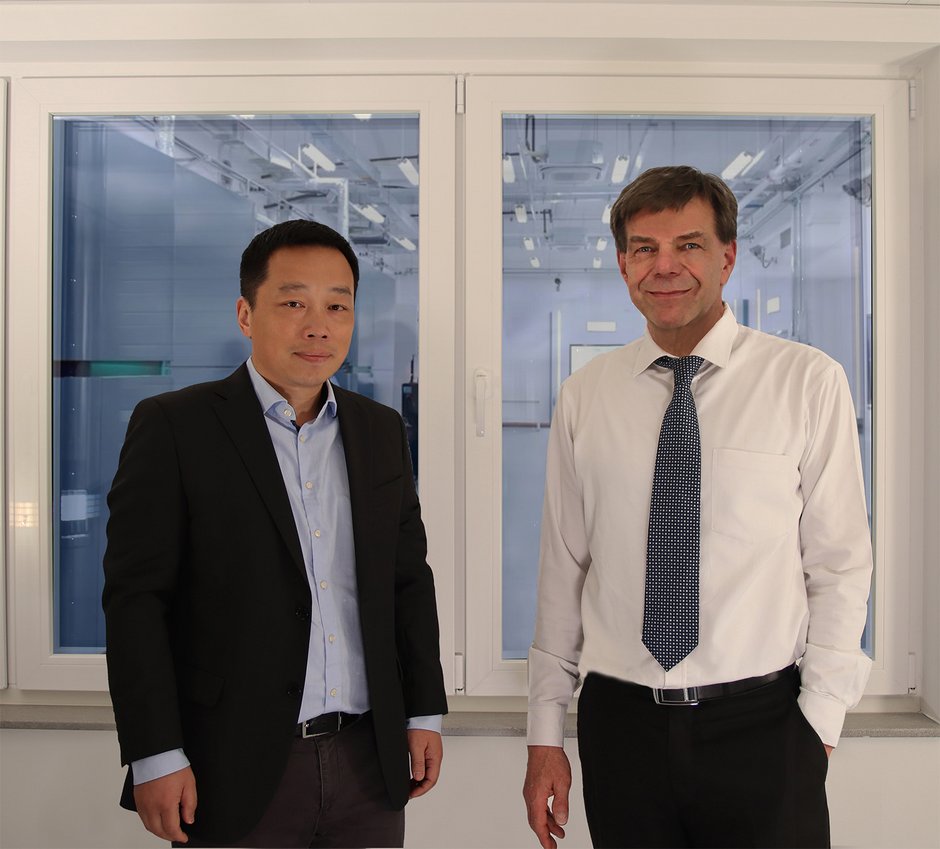 Holzkirchen, Germany – March 28th, 2023 – VERMES Microdispensing, a world leader in the design and manufacture of innovative microdispensing solutions, today announced the formation of a new business unit, VERMES SOC Technology.
Over the years, there has been a growing global recognition of the need to transform the energy sector and move towards a low-carbon economy.
This trend refers to the transition to a clean, emission-free world, mainly through the increased use of renewable energy. Following this shift, the VERMES Group has found its new business unit for most efficient and clean energy technologies.
VERMES SOC Technology is a developer and provider of innovative energy solutions and services in the green hydrogen, cogeneration, solid oxide fuel cell and electrolysis markets.
For electricity to become emissions-free, we must move further towards renewable energy solutions such as wind, solar, and biofuels.
The new unit will focus on innovative solid oxide energy solutions in both SOEC (Solid Oxide Electrolysis Cells) and SOFC (Solid Oxide Fuel Cells).
Former senior researcher at Forschungszentrum Jülich, Dr. Qingping Fang will head the new SOC Technology Group, bringing two decades of experience in energy storage, electrolysis and fuel cells to the organization.
"Our most modern Solid Oxide Cells solutions are based on decades of fine ceramic technology and engineering expertise. With our fuel cell and electrolysis solutions, we are helping all energy sectors to decarbonize in the most efficient way," states Qingping Fang, Head of VERMES SOC Technology.
"I am very pleased to announce our newest member of the VERMES Group, which expands our business into a completely new market field where we will supply the core component that can be used in a wide range of energy sectors," adds Juergen Staedtler, CEO of the VERMES Group and VERMES Microdispensing.
VERMES SOC Technology offers its SOFC and SOEC products to developers and manufacturers of combined heat and power (CHP) systems, marine applications, power-to-x (P2X) technologies, charging stations and other power generation applications.
"We look forward to contributing to the implementation of clean energy solutions in the countries' energy sectors and to reducing emission," concludes CEO Juegen Staedtler.
About Us
VERMES Microdispensing is a high-tech industry leader that ushered in a new era in the design and manufacture of microdispensing concepts and systems with the introduction of the world's first contact-free piezo-based systems in 2001.
We serve the automotive, consumer electronics, semiconductor, communications, medical and pharmaceutical markets with premium quality dispensing solutions for adhesives, silicones, greases, solvents and other fluids in micro-, nano-, and sub-nano liter quantities.
In recent years, leveraging decades of innovation and design leadership in electronic technologies, we have transitioned our business portfolio from a dispensing-centric company to the VERMES Group.Our main business units include VERMES Microdispensing, VERMES Medical Equipment, VERMES Special Machinery and VERMES SOC Technology.
A world-class knowledge base, unparalleled R&D expertise and a global network of subsidiaries, enable the company to respond quickly and effectively to changing market conditions and customer needs.
More information about VERMES Microdispensing can be found at www.vermes.com.
Contact
Birgitt Harrow
VERMES Microdispensing GmbH
Rudolf-Diesel-Ring 2
83607 Holzkirchen
Germany
Phone:+49 (0) 80 24-6-44-335
Fax: +49 (0) 80 24-6-44-19
pr@vermes.com
www.vermes.com