Stay up-to-date with the latest news at VERMES Microdispensing, our newest developments and invitations to international events
VERMES Microdispensing today announced the appointment of a new Managing Director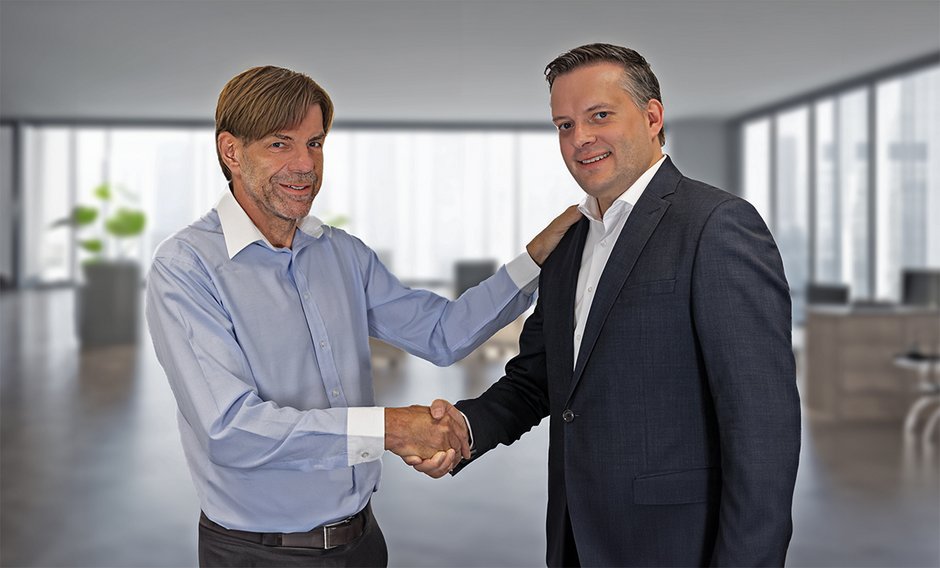 Munich, Germany – September 18th, 2023 – VERMES Microdispensing is pleased to announce the appointment of Stefan Hirte to the position of Managing Director.
Stefan joined the company two decades ago and brings with him an extensive background in dispensing technology expertise, strong relationship building skills, high performance and team leadership.
Stefan has now stepped into the role of managing director, which will see him lead the firm with his fellow managers supported by long-standing CEO Juergen Staedtler.
Juergen, who founded the VERMES Microdispensing product range just over twenty years ago, explained: "We have grown tenfold since then, including the opening of several offices around the world, in America, Malaysia, China, Korea, Vietnam and India, and the creation of new business units, VERMES Medical Equipment, VERMES SOC Technology and VERMES Special Machinery".
"Stefan is the right fit for VERMES Microdispensing," confirmed Juergen, who will support Stefan with his many years of leadership experience and act as his consultant.
"I am honoured to have been given this opportunity," said Stefan. "It is a privilege that the company has seen in me the qualities needed to help take the business forward with a strong team of people who are market specialists and for VERMES Microdispensing to focus on remaining the leading supplier in microdispensing."
The company's products are already highly regarded in the global marketplace, but it continues to grow and it plans to expand the range of products and services it offers to customers.
"Juergen built something genuinely special at VERMES Microdispensing and he cares deeply about the firm and all of the individuals within it, I am glad to have him on my side. He has provided me with incredible support and advice as I have gradually increased my responsibilities over the past year, culminating in my promotion to the role of managing director." Stefan also added.
Juergen explained that he felt the time was right for VERMES Microdispensing to make this appointment in order to commence the next phase of the company's global progress.
"I wish him well on his new journey, and look forward to guiding what he and our team can achieve together.I will be constantly looking for ways to improve what we do, including the deployment of new technologies to delight our already loyal customers, which is what VERMES Microdispensing is all about," concluded Juergen Staedtler.
VERMES Microdispensing now aims to build on its success and grow in size, whilst continuing to put the interests of its clients and its own team first.
About Us
VERMES Microdispensing is a high-tech industry leader that ushered in a new era in the design and manufacture of microdispensing concepts and systems with the introduction of the world's first contact-free piezo-based systems in 2001.
We serve the automotive, consumer electronics, semiconductor, communications, medical and pharmaceutical markets with premium quality dispensing solutions for adhesives, silicones, greases, solvents and other fluids in micro-, nano-, and sub-nano liter quantities.
In recent years, leveraging decades of innovation and design leadership in electronic technologies, we have transitioned our business portfolio from a dispensing-centric company to the VERMES Group.Our main business units include VERMES Microdispensing, VERMES Medical Equipment, VERMES Special Machinery and VERMES SOC Technology.
A world-class knowledge base, unparalleled R&D expertise and a global network of subsidiaries, enable the company to respond quickly and effectively to changing market conditions and customer needs.
More information about VERMES Microdispensing can be found at www.vermes.com.
Contact
Birgitt Harrow
VERMES Microdispensing GmbH
Rudolf-Diesel-Ring 2
83607 Holzkirchen
Germany
Phone:+49 (0) 80 24-6-44-335
Fax: +49 (0) 80 24-6-44-19
pr@vermes.com
www.vermes.com