"We improve the world through development"
"VERMES Microdispensing continues to grow and has delivered solid business foundation even midst challenging environment.
Our strength, derives from our proven ability to leverage our assets – our people, our technology and our focus on aligning our innovations to meet our customers needs beyond expectations."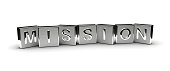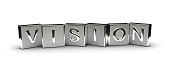 Mission:
We are committed in developing industry specific solutions with highest precision and quality in a cost effective manner.
Vision:
We believe in innovative ideas and strive to merge the gap the current market has in terms of system limitations.
VERMES Microdispensing founded in 1946 in Germany is specialized in highly effective dispensing solutions. With decades of experience and expertise, we design and develop highly efficient precision microdispensing systems. In production, we rely on modern plants, and pride on a zero-defect philosophy. Our products are used in industrial applications, such as automotive, pharmaceutical, consumer electronics, semiconductors, and more.
VERMES Microdispensing with more then 20 years of technical expertise in rheology allowed us to be the pioneers of microdispensing systems expanding our reach globally; Us being the very first to develop contact-free piezo based microdispensing systems back in 2001. Now followed by our new invention the "Dynamic Shockwave Technology" - DST - a pioneering actuator principle.